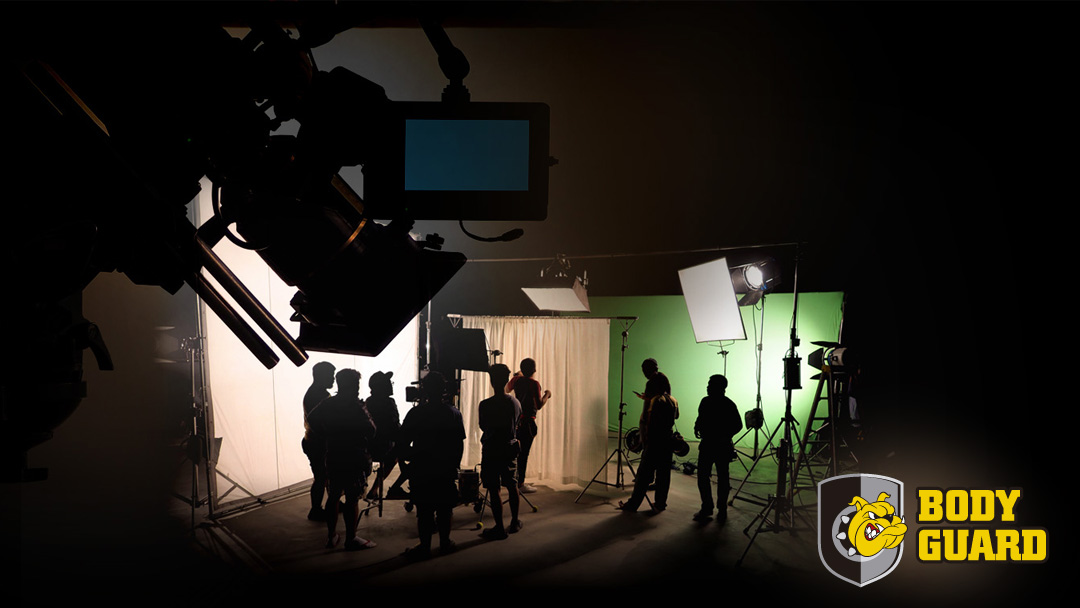 To meet the specific needs of the Audiovisual Industry, Body Guard has developed processes and empowered its employees to comply with the SAFETY AND HEALTH PROTOCOL IN THE AUDIOVISUAL WORK FOR GRADUAL RESUMPTION OF ACTIVITIES UNDER THE PANDEMIC OF COVID-19, SICAV/STIC/FIRJAN (06/2020), a document prepared by institutions and specialists of the segment exclusively for this purpose.
See, hereafter, the specific Body Guard services for the Audiovisual Industry:

1. Assessment/Mapping of Risk and Signaling Areas for Collective Protection
Based on notifications of the ordinances of health and safety agencies, qualified professionals will perform the analysis and mapping of risk areas (A, B and C) within the filming environment. A visual signaling system in these areas will also be set up with the aim of guiding and providing information to industry professionals in order to prevent contamination by the New Coronavirus.

2. Disinfection of Environments and Equipment
With a team trained exclusively for this purpose, the Disinfection of Environments and Equipment carried out by Body Guard uses various products for hygiene and sanitization, including disinfectants and quaternary ammonium, all proven effective for decontamination of Coronavirus and approved by Anvisa (National Health Surveillance Agency).
This service is performed observing safety and quality standards in order to ensure protection for everyone.

3. Screening workers
Access to the filming environment will be controlled with the aim of limit the entry of people with symptoms compatible with those of Covid-19. This process will be carried out by applying a questionnaire, measuring body temperature (infrared temperature meter, to avoid physical contact) and measuring oxygen saturation in the blood. Covid-19 detection tests may also be applied.

4. Supply of Personal Protective Equipment (PPE)
Upon registration for user identification, Personal Protective Equipment (masks, gloves, etc.) will be provided and distributed by Body Guard, according to the specific need of each work environment.
Equipment with gel alcohol for personal hygiene will also be made available in strategic locations.
Safety and Health Services at Work to Combat Covid-19 in the Audiovisual Industry
Team of professionals
• Work Safety Technician
• Fire fighter (fire prevention and control)
• Nurses
• Professionals for reception and security
• Professionals for disinfection and general cleaning
• Professionals for hygiene and access control to the bathrooms
Equipment available
• Sanitizing mats
• Dispensers for gel alcohol
• Totems for gel alcohol
• Face masks
• Face shield
• Goggles
• Hair caps
• Rubber gloves
• Wristbands for access to restricted areas
• Banners and informative stickers for environments